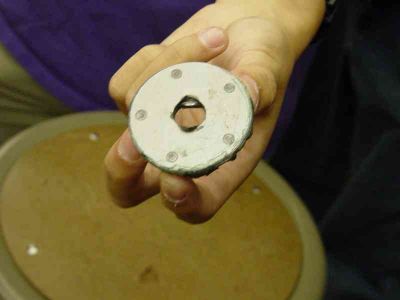 Here is a picture of our Carrier Plate Failing from our gearbox.
It failed on the last day of build!!!
We were starting a stress test, and when we hit our 2006 hit into this year's robot, the carrier plate failed.
BEWARE!!!
Be ready to change out the carrier plate because you do not want it to fail on you during competition.