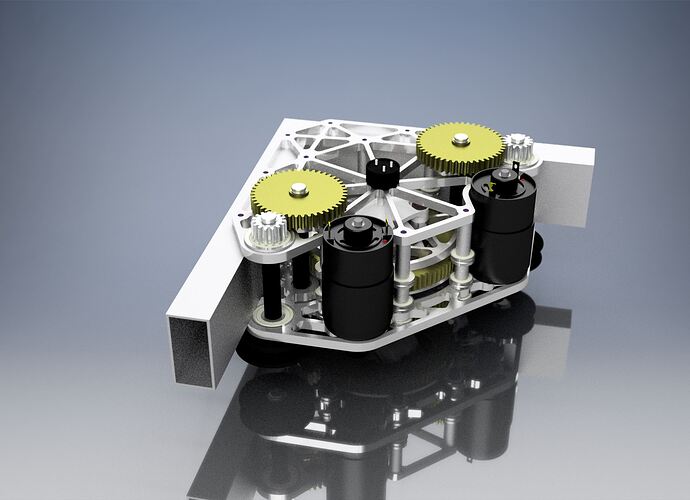 After seeing Aren Hill's differential module, I couldn't help but design my own impression of it. This design uses modified COTS bevel gears, but would still require a prohibitively large amount of machining for use in season by most teams.
The belts for the first stage would sit 0.5" above the ground.
Free speed for drive is 13.5 fps on a 2.5" wheel.
Steering ratio is 61:1.
Estimated weight is 6.5 lbs.
Questions and comments are welcome.