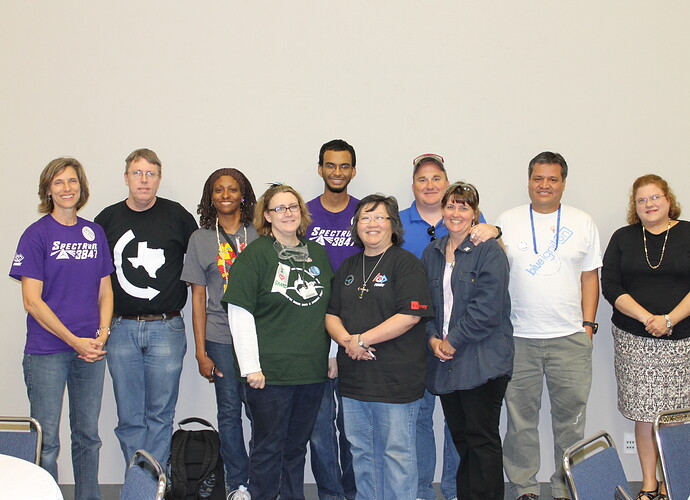 The 2012 Lone Star Regional hosted a NEMO meeting for the mentors of the teams. This group was great and I'm glad we had this opportunity. Thanks, Lone Star!
We had folks from Texas, Oklahoma, Louisiana, and Mexico at this meeting - and those are just the ones I know about.
This was the very first NEMO meeting at a Texas Regional that I'm aware of and I hope it won't be the last.