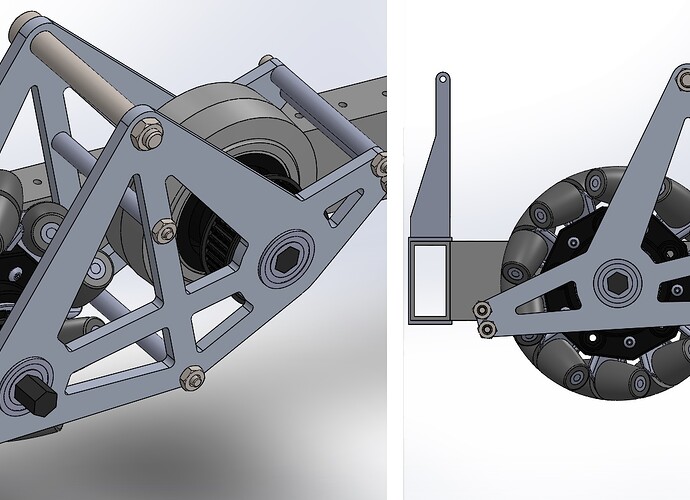 Here's the updated version of the concept.
I took a lot of the advice from the last post and came up with this.
More stand-offs, thicker struts (at least 0.5") and a smaller wheel.
I did the gearing math for the drivetrain, and the mecaum is set at about 16 ft/s because that's about as high as I could go without using an 18 tooth belt pulley to drive it.
The traction wheel is set at about 7 ft/s because that's what I usually gear the low speed on our drivetrains at. Not sure if that's still a good idea with this setup.
That's a really large separation for two wheels which could be in contact with the ground at the same time.
I wasn't sure if there would be major issues that arise from that big of a different or not?
I would anticipate at least some extra tread wear.
As for the piston mount on the left side, I realize it needs to be thicker. It's primarily just to show the idea I'm going for.
Again, feedback and questions are appreciated.