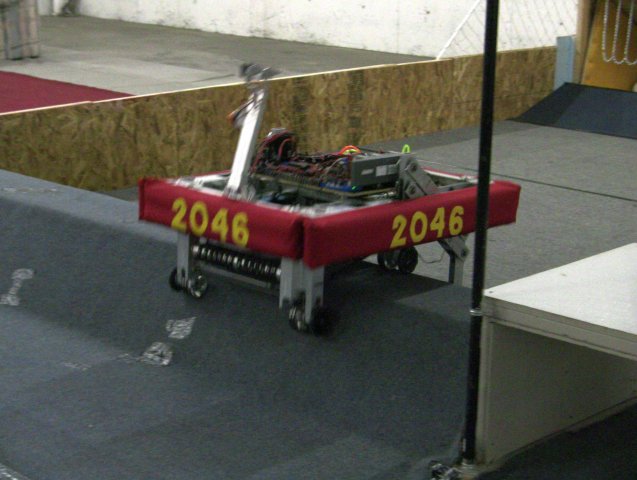 Here is Bear Metal's nearly complete robot for Breakaway. It features articulating rear legs, a winch driven kicker and a rolling ball grabber. Unfortunately, we ran out of weight for a climbing mechanishm. We've had a fun and challenging build season and are happy that Odyssey is performing as designed. We are looking forward to competing in both the Oregon and Seattle regional events.
More pictures and some video Odyssey traversing the hump can be found at tahomarobotics.org. Feel free to ask any questions.
I would like to thank FRC488 and FRC492 for providing a practice field for us to use this season. In addtion, I would like to thank FRC1983 for opening their facilities as well.
Darren Collins