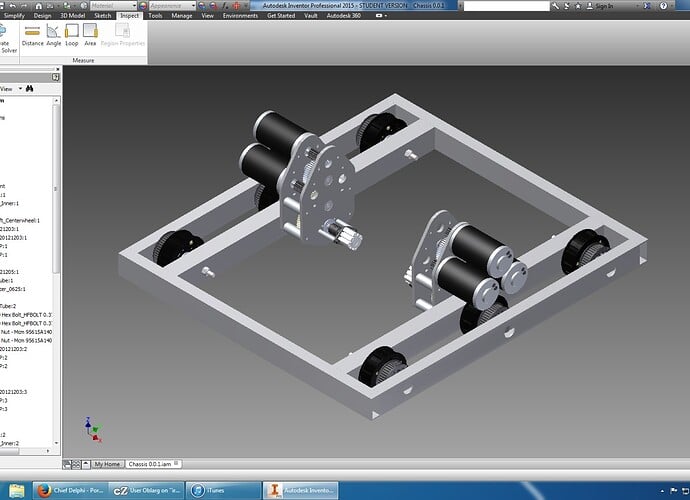 Rough draft of a drive concept, based on feedback I received on my gearbox idea. The main motivation is that I don't like the unserviceability of belts in WCD, nor do I like ceding the entire middle of the robot to the motors, so I wanted something that would preserve the simplicity and easy wheel access of a WCD while allowing easy belt access and gearbox removal.
Drive consists of modified WCP 3CIM dog-shifters with CIMs floating over the wheels. 4'' VexPro traction wheels, power transfer with 9mm VexPro belts. As was suggested, the gearbox shaft couples to the center wheel shaft with a hex sleeve (not visible, enclosed in the 2x1.5 that the gearboxes mount to). Could save a bit of space/weight by changing the 2x1.5 to 2x1, but I'm not sure if the coupler would engage enough of the hex shaft in that small amount of space.
Chassis construction would be with gusset plates (not shown) and 10 bolts or rivets.
Again, feedback welcome.