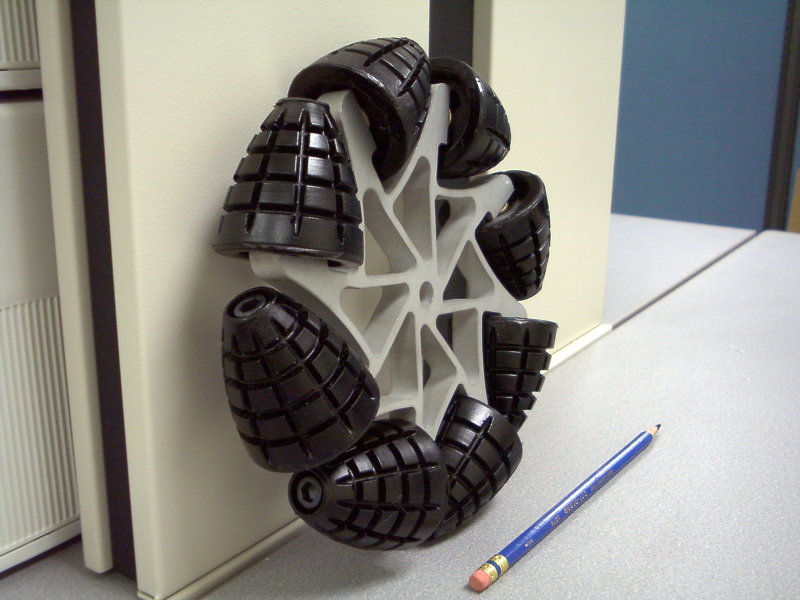 The "half grenade" configuration allows the rollers to be very close to one another. Also helping this is that the roller mounts extend into the roller to lengthen the roller. Button head bolts were intended but not available. A keyway is currently the drive method to be used, although it would be easy to add sprocket mounting hole areas on the frame.
Sam was responsible for all machining and CAD for the waterjetting of the frame and all fixtures.
All CAD files required to produce the Omni Grenade wheels are in the following location thanks to the the generous offer of a storage area on Team 1257's website of the Magnet Robotics (Parallel Universe)
Thanks Max and Team 1257!
Pick it up here:
http://www.magnetrobotics.com/UpDownload-index-req-viewdownload-cid-2.html
Dave Fahringer
Disclaimer:
-Not a Team 122 project