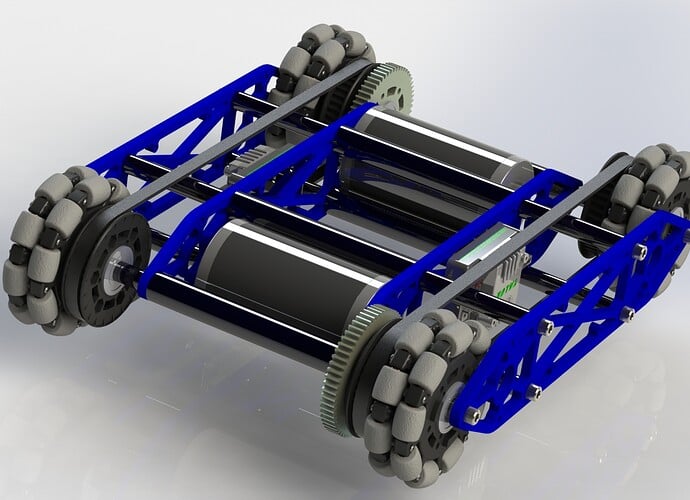 This is a minibot I CADed up a little while ago and then spent some time learning how to render with. I really like the results personally.
The bot itself is made using 4 identical sideplates that are symmetrical in all directions and inspired by gearboxes found on WCDs like 254s. Other than that the only manufacturing is cut the tubes to length and press star nuts into the ones in the middle.
In it's current (easily modifiable) configuration it's geared 4.29:1 with 4 in omni wheels for a final free speed of 21ft/s with 1 CIM per side expandable to 2 per side if you widen the center beams.
The plan is to use RC receivers and LiPo batteries to save weight, space and money (and maybe add a little extra juice, the CIMs and Talons can handle it). Before the controller and battery (so everything in the rendering) this should cost just under $500 to make.