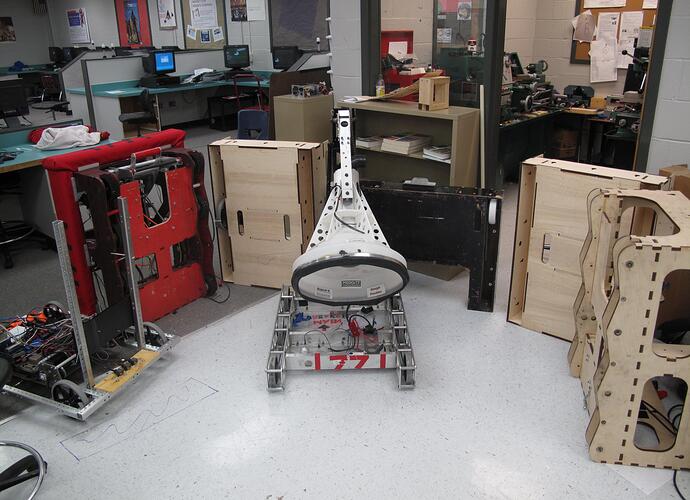 Team 1771 having all of our robots from 2008+, in one big happy family.
Can you spot our 2011 robot?
Looks nice. Did you somehow get Swift to burn it out or did you end up doing it by hand?
It was re-designed for hand-cutout (hence the fewer tabs) but through some creative begging and relying on the goodness of our fellow man, we found a vendor with some spare laser time. We welcome Lasercraft Technologies as a new sponsor this year! Thanks Rodney!
That's a really big vacuum gripper on your 2011 robot


All the better for popping the tubes, my dear!

"Prototype in metal, Build in wood"
The family is looking great! When can we expect pictures of the final 2011 bot?
You mean most teams don't do that?
You need to park them in a more secure location… someone's been steeling the wheels…