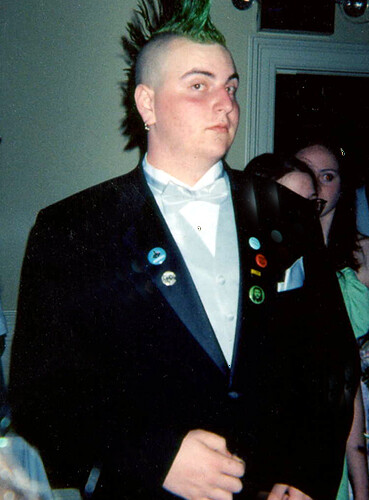 What does a mohawk look like in a tuxedo? What happens when you take a punk rocker to the prom!
THIS!!!
Notice the buttons on the Lepels. They Read "Represent" with an atari Joystick, there is a ramones one, Greasers Palace (A local band), Transformers Logo, "Holla", and Che. I meant to wear my chairmans award pin that first gave us but i forgot!
Midwest Representing.