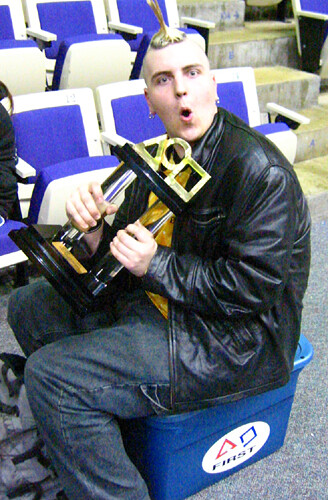 Official Tote you Got Off the Field: Free
Glue to Put up Mohawk:
$.99
Team Jersey:
$15
Leather Jacket:
$100
Trip to Chicago:
Paid By School
Lodging Expenses and food:
~$230
Aprox. Yearly Team Budget:
$70,000
Look on your face right after you team win the MIDWEST REGIONAL CHAIRMANS award:
PRICELESS!
PS> Am i scary? Someone at six flags said they were scared to give me a free hug! Then again someone else said i was like a big stuffed animal, YOU DECIDE!