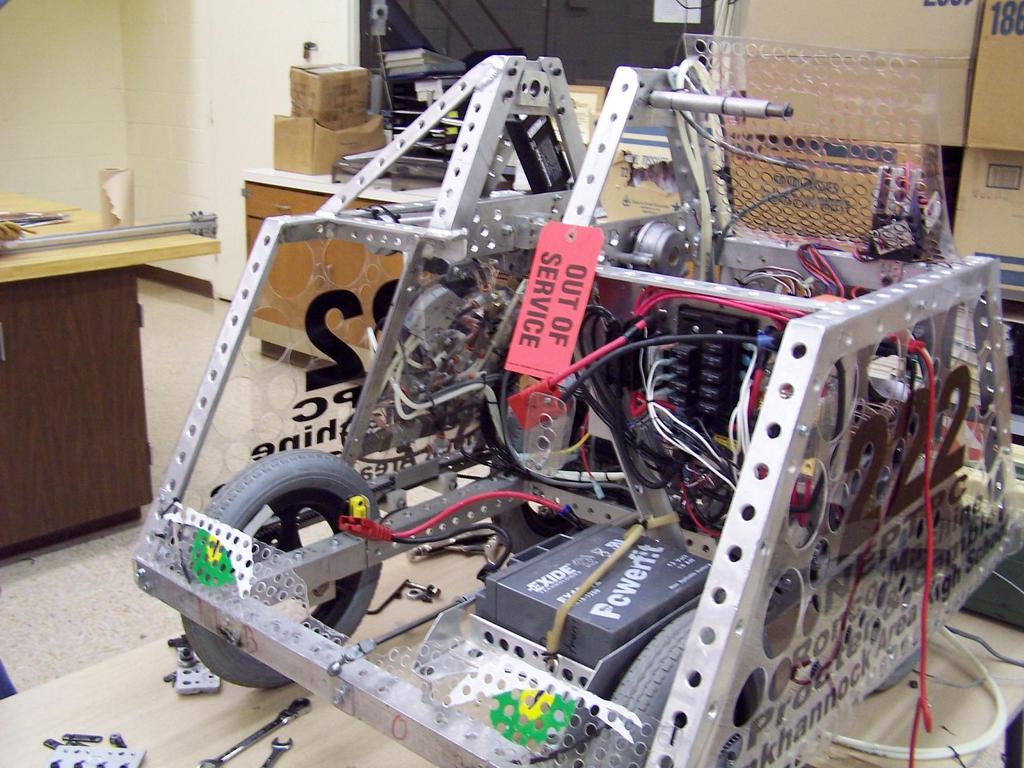 Yes as many of you know that were at Summer Frenzy we had many problems. Our robot almost never breaks. I would have to say this was the most amount of problems I have ever seen/fixed on our robot during a competition.
Just to list some of our problems at SF:
popped 4WD chain
popped winch chain
snapped 3/16 extend/retract cables atleast 5 times due to bent arm
bent and twisted arm
teeth missing from both 12 tooth winch gears
cracked drill motor transmission
window motor broken internal spring
cracked 2WD/4WD conversion bar
limit switch wire broken
It is very rare that we have 2 minor problems at a competition…
We have not even had to replace a motor or gearbox up until this point.
Our machine already has 8 competitions under its belt and another 3 to go.
If your wondering our robot will be as good as new for the other 3 competitions!