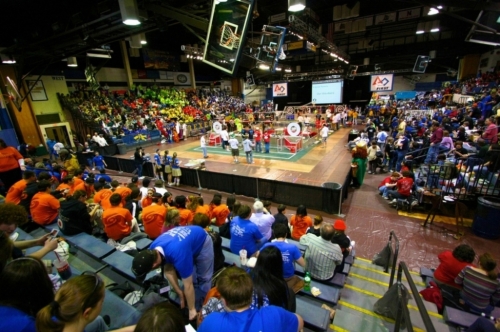 I'm not sure when this was taken - can you find yourself?
Full size version available at http://www.flickr.com/photos/8285488@N05/4476402398/in/set-72157623735599254/
Hey Carol,
If you or any other people who were at the Philadelphia Regional this past week have good pictures I would appreciate it if you could send it to me.
Also, any pictures you guys may have from previous years would be appreciated. We are trying to recreate the archive of images that was on the old Philadelphia FIRST website that was lost. So, to anyone: please send me pictures labeled with your team number and year.
You can send the pictures to either pross@usfirst.org or phil.j.ross@gmail.com
Thanks everybody!