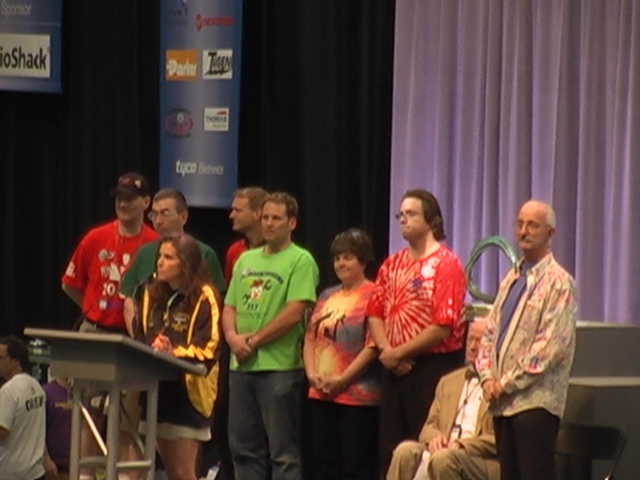 Grouping of many past Championship WFA winners to present the 2006 Champ WFA. Kyle Huges (team 27) speaking.
The Awesomeness on that stage Boggles the mind
yes even Copioli (its 4-3 me now right, Paul)
Those Former/Present WFA's rock my socks
yay Dave!
All those guys ( and gal!! ) up there are great!!
These are the people everyone should put on their must meet list for Championship. They are all really nice people and someone you should know.