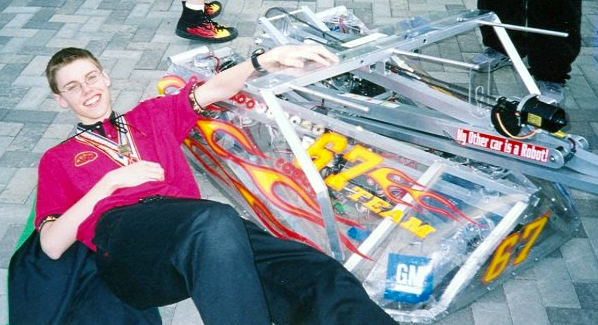 I needed a rest after everything at the Championship…


I'm lying down next to the robot in the park under the big FIRST banner.
Noteworthy Items:
Justin's (Mini-D67) flaming shoes, my Frog Force cape (thanks for the gift guys!), and the irony of the "My Other Car is a Robot" sticker on the HOTBOT's arm!