Above: Pat Bogard now. Chesapeake Ref, soon to be John's Hopkins graduate, and getting ready to become a doctoral student.
Below: Pat Bogard then. Palisades HS Senior, Team 103 president and robot operator. Photo from 2002 UTC New England Regional.
(I'd really love to insert a wise comment here

, but for now I'll just say that this is living proof that FIRST works.)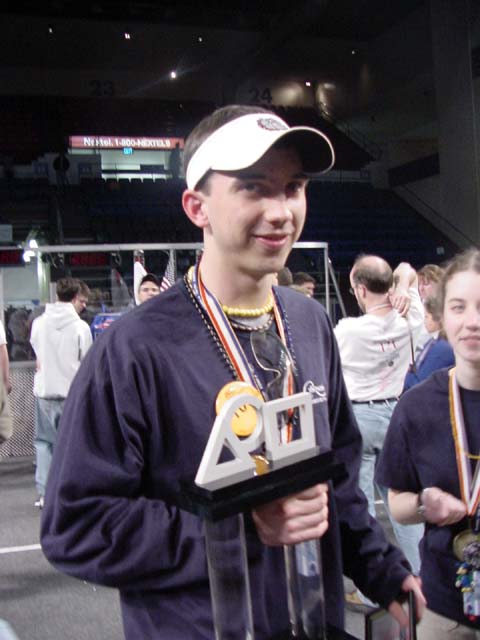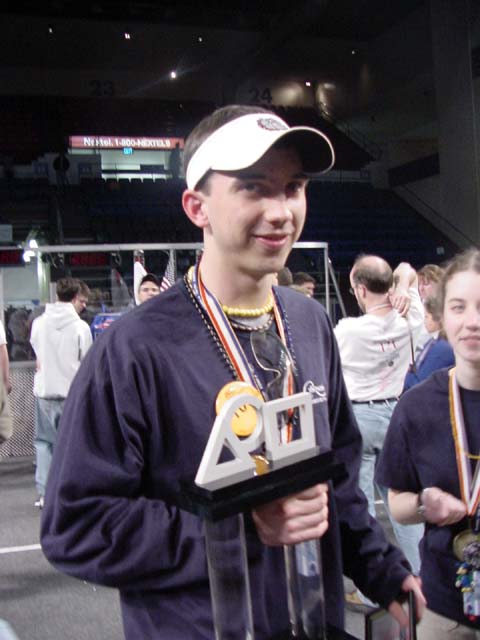 [left]Wow… Talk about a huge list of accomplishments Pat. Way to go!!
And thanks for being a part of one of the best ref crews we have had to deal with in a competition ever. Every call we heard was absolutely fair at this event put forth by the Refs!
Thanks again, and good luck with your doctorate Pat!
As a side note, I really wish everyone at the regional would be required to wear a huge name badge that the crew does so it's much easier trying to track down fellow CDers I want to meet at these events.

Oh well. I think it would be a nightmare anyways trying to implement that.[/left]