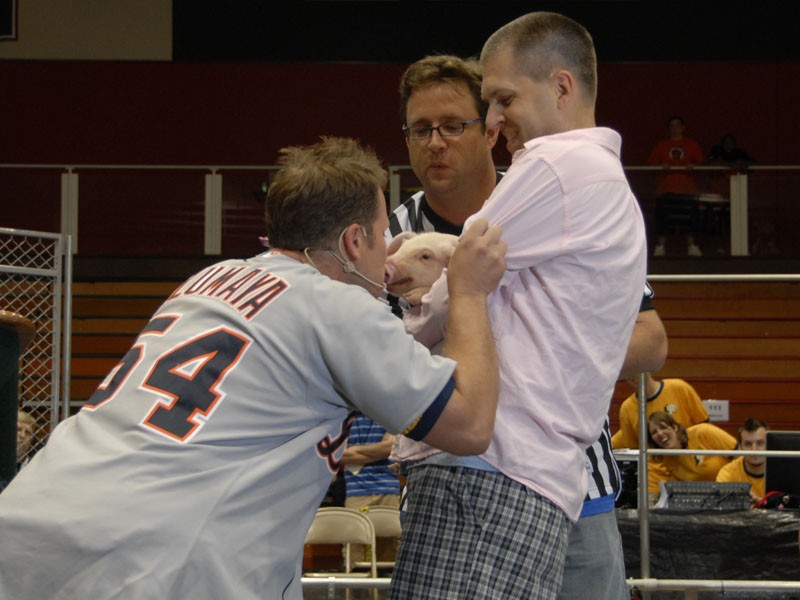 Paul Copioli, winner of the 2009 IRI "Kiss The Pig" contest, collects his reward. The loser of the contest is also in the photo, right in front of Andy. So is Aidan Browne, who had to hold the pig. (ba-dum-bump!

)
You just have to love Baker's expression. He is encouraging the pig to have the proper pucker.
-dave
p.s. caption contest, anyone?