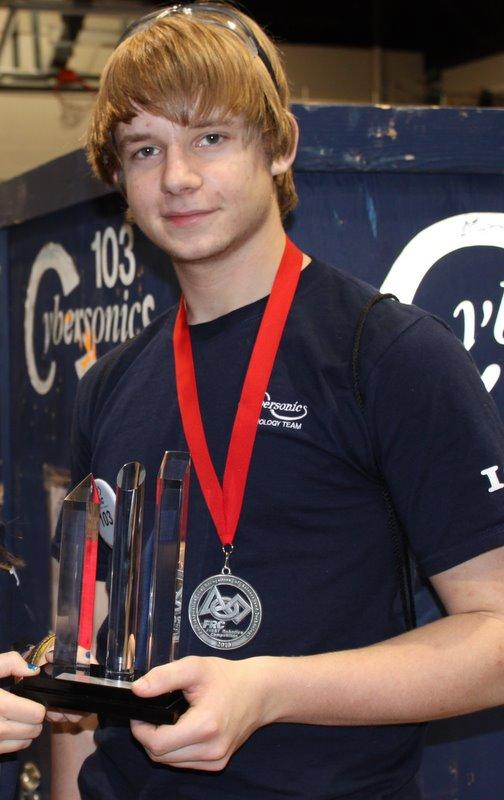 This is just a standard WAI picture.
I just want to let people know that if they ever see me, never be afraid to say a quick hi. Its always encouraged! I will always try to help any team after our own robot is repaired. I am also constantly trying to absorb as much as I can from my FIRST experiences. It is something I will never forget.
I am not quite sure what the award that I am holding in this picture is, but I believe it is the Philadelphia Animation award.
And believe me, I know. I should be wearing my safety glasses in the pit. I was told to take them off by the person taking the picture. I warned them…