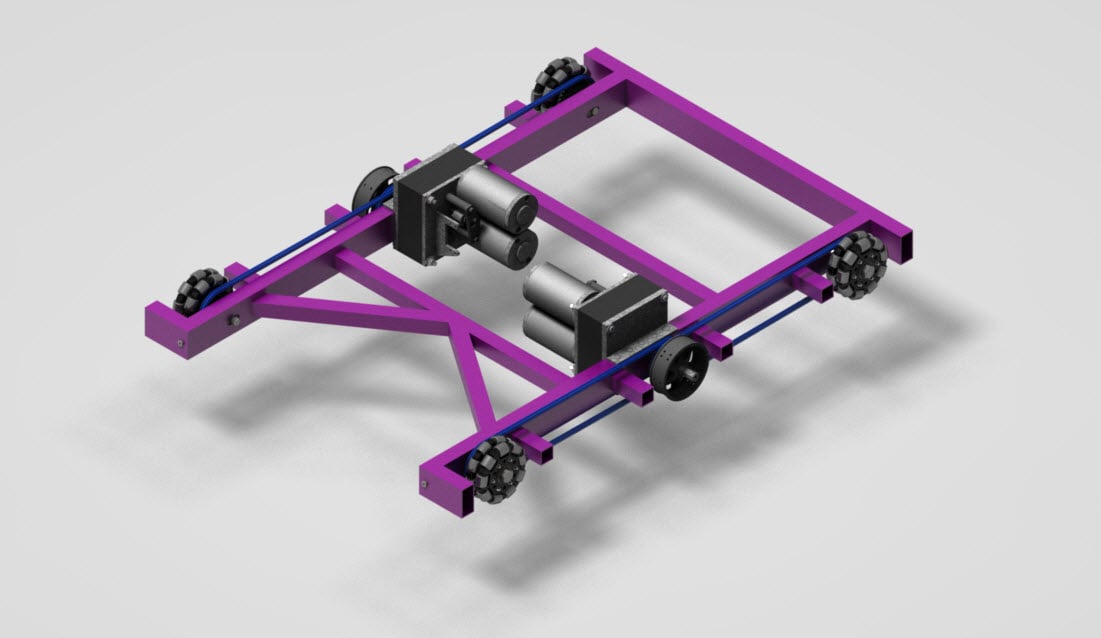 This is the first CAD model i have had the guts to post to CD. Quick specs
-4in Performance center wheels with dual omni outside
-Pneumatic Supershifted with optional gear ratio for high speed of little under 14 fps and low gear of 3.6 fps.
-Custom chain tensioners allow for easy chain maintenance, as well as allowing any of the four outside wheel to be unbolted and replaced in a matter of minutes.
-Designed to be built within the first week of competition requiring minimum machining.
Thoughts?