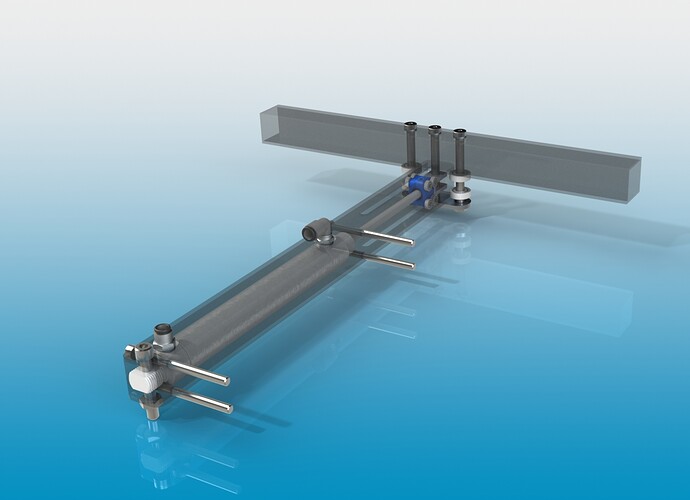 I've noticed a lack of stuff-in-tube mania on CD lately, so I thought I'd fix that.

More pictures: http://imgur.com/gallery/EmCRX
This is a 3/4" bore cylinder sitting inside a 1x1x1/16 square tube, but the concept could be applied to larger tubes and larger cylinders. At least until the cylinder gets so big, there's no point to protecting the piston rod anymore. This is the only way I could think of to do linear motion without a separate support bars and a more complex superstructure. There's probably an easier way to achieve linear motion out there though.
I put a lot of rollers cause I'm not really sure how many I need. Do I have too many? too few? I hope it's too many; I made a less-than-CAD prototype of this with what I had on hand, hoping to put it on our Stronghold robot if it works well.
(Someone's probably going to scold me for calling cylinders pistons, but cylinder-in-tube just doesn't have the same ring to it.

)