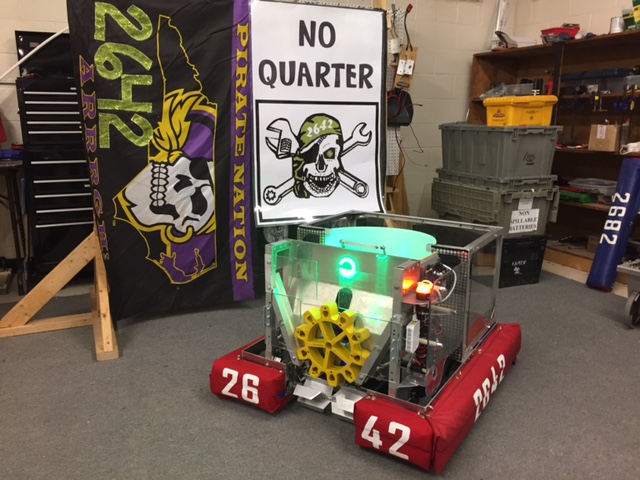 Looking good - best of luck from your 2012 NCR allies!

Looks pretty clean! What is that flap I spy under the gear device for?
Awesome robot! Can't wait to see you guys at the Raleigh event.
Nice design! Can it climb? I'm also interested to see it in person at Raleigh.
It sure can that is what the thing under the gear is for.
Well now I'm super excited to see you guys
Well at least we are hoping it does! Can't wait to see you at Raleigh
Super clean robot guys, good luck at competition!
Thank you so much! Good luck to you as well, see you at Pitt this weekend.