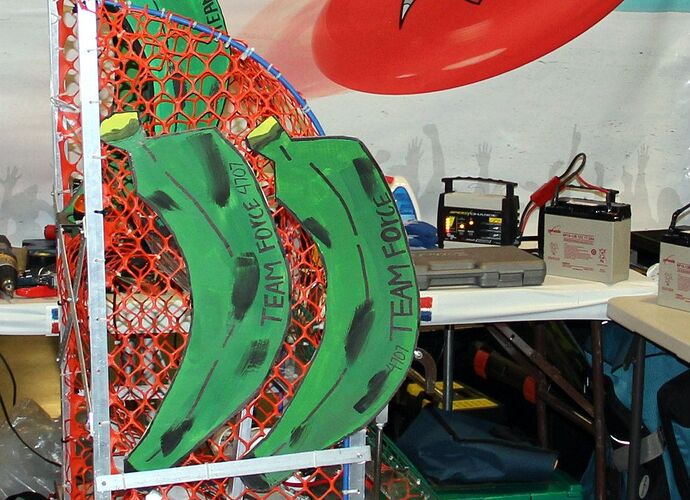 Team 4707's rookie robot at the Ft. Lauderdale Regional.
Thanks to all the teams who helped us get through this event and the Orlando regional.
Special thanks to:
Team 744: For lending us batteries, an analog breakout, and your mentors when we needed help!
Team 86: All the hours you spent helping our kids with labview were a great help.
Teams 108 and 1902: Thanks for picking us at Orlando! Tough luck we couldn't make it past the eventual champs.
Teams 2383 and 1638: Thanks for picking us at South Florida! That one hour lunch break where we added the full court blocker was intense and I'm still in awe at how quickly we were able to get it done. 2 pts from forcing another match!
Also want to give a big congrats to Mr. Stolley from Team 744 for winning the Woodie Flowers award at South Florida. He has been an inspiration and a great mentor for a long time.