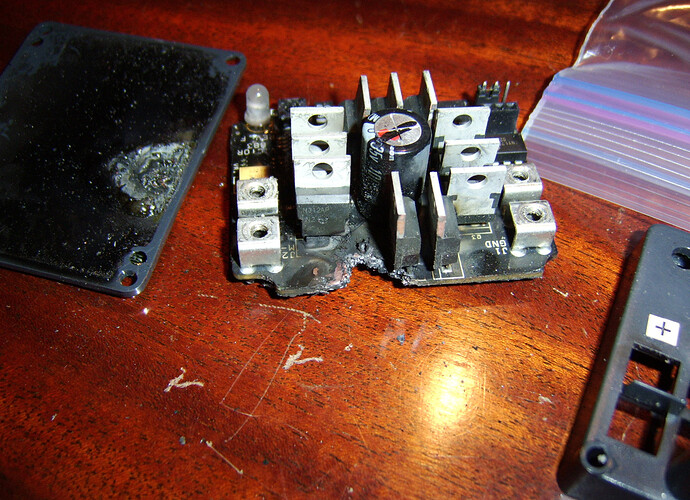 This is what happens to a victor884 when someone neglects to mind their metal shavings. We were testing with our practice robot a few weeks ago and it started pouring smoke. Like the kind of pouring smoke that you see when you open the lid of a barbecue; it was an intense lunge for the circuit breaker.
Anyway, we took the thing apart to assess the damage, and it is gruesome. One of the regulators was burned off, and the circuit board is completely toasted.
This is basically a public service announcement. If your mentors tell you to put a towel down when you're drilling, for the love of god, take their advice.
(Note that we took the victor home to photograph it, we didn't break GM's camera policy)