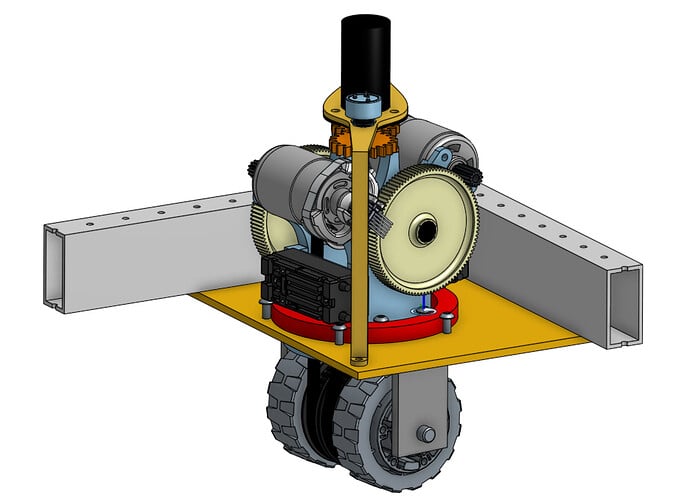 BOM link
Onshape link
Specs:
19.44:1 reduction on 3.25" wheel for 13.66 ft/s free speed.
~6.66 lbs per module
Under $300 per module, discounting SRXes (under $500 with)
2.597in "tank wheelbase"
An idea I've had floating around for a while and finally got around to CADding. Two distinct powertrains, each motor feeding one wheel, produces a tiny differential drive that works as a differential swerve module.
Pros:
Mechanically simpler than true differential swerve (no triple-coaxial)
~7.25" diameter sweep and that's it
Cons:
Can't tune in the air
Tall (~12 inches)
RS7 encoders for speed control, TT-6127 for absolute position.
The other separate powertrain differential swerve I recall for sure is 4143's module from 2016 offseason.