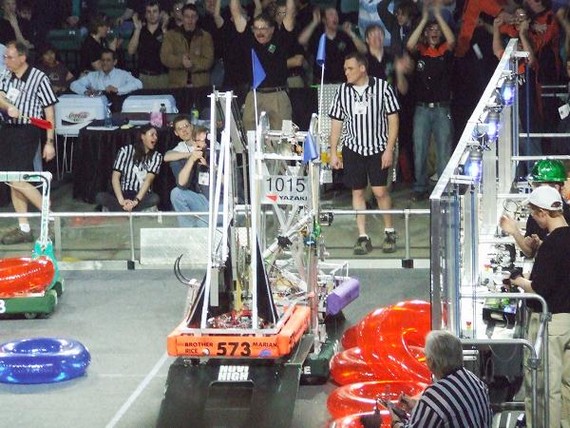 Whoo! Picture!
It was a nice and smooth way to finish that match off

Can I say that even I was excited sitting next to 573… wOOt!!!


When they announced the score I'm pretty sure that we went crazier than any other team ever could, it was an unbelievable moment!