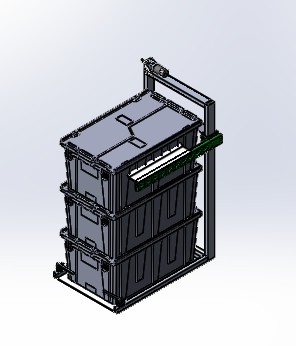 I checked the weight of the main bot this morning, and it seems like I managed to bring it down to 86 lbs (probably some error), so I attempted to design a lightweight HP tetherbot.
Features:
weight of 15 lbs, not including tether chord and other electronics
1 RS 775 motor to 1:100 Versaplanetary
2 servos with delrin horns to serve as a retention system
accessible to other robots with an extending grabber arm or intake, so this could be used while the main bot landfills
This will be uploaded in the same folder as the main bot. See original post: http://www.chiefdelphi.com/media/photos/42570?
And as always, feel free to leave some questions and/or feedback!