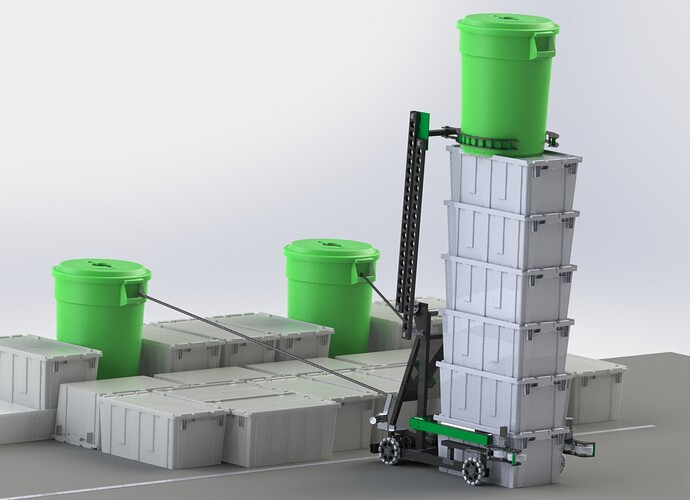 I did a count of all the gearboxes and drivetrains I did in my entire CAD adventures, and I concluded that I did too much, and it was about time to work on intakes, grabbers, elevators, etc. So I decided to build my own Recycle Rush robot.
Features:
4-wheel omni drive
4-wheel intakes
Handle Can burglar
Four-bar linkage arm for can holder
elevator with custom gearbox with an added brake
Inspiration was taken from team 33, which had an almost identical design, with the exception of the burglars. Weight is around 95lbs without electronics, although I find that to be too good to be true.
I will be uploading CAD shortly, but in the mean time, feel free to leave some feedback; this is the first time that I'm not doing something other than a drivetrain or drive gearbox, so feedback will be greatly appreciated!

EDIT: The CAD to this model can be found here under the folder "REC-102": https://workbench.grabcad.com/workbench/projects/gcOhfXOehYETdalk4HNJ_3A0HceTxrt6Dv4ytxedJppYkO#/space/gcy-RpuR7fueMhPxpys8KUh7yF1NwcTEWAlStxFm6c3ypj