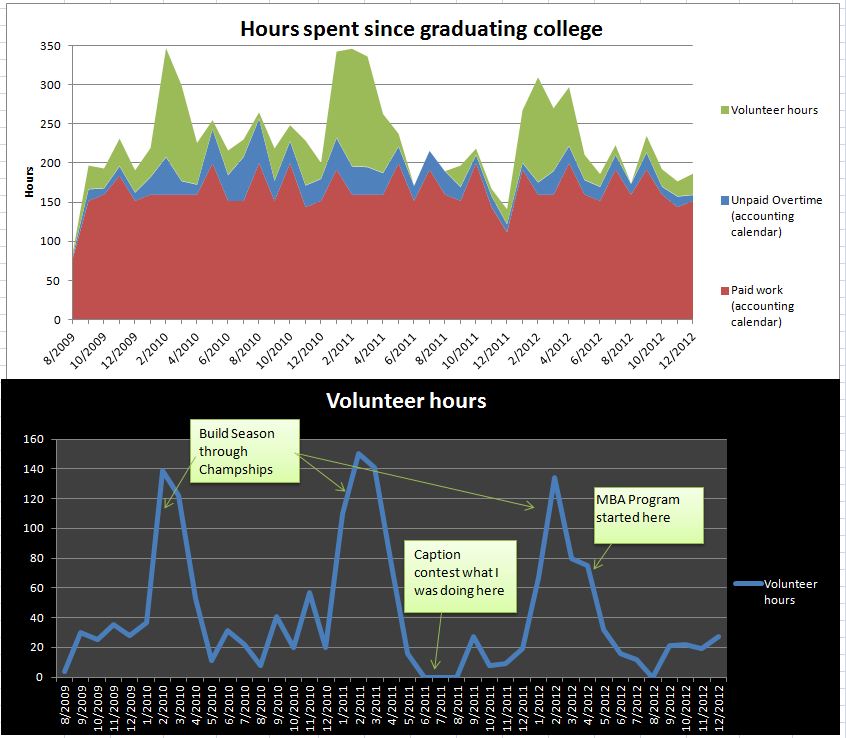 As I am recruiting new people to join FIRST, I often hear "I'd love to, but I don't have the time."
Everyone has the same amount of time, roughly 8,760 hours every year. Be in control of your own schedule, if you never "don't have time" for something in relation to someone else, you just value other activities differently.
I have kept accurate records of time spent at work, and time spent volunteering since graduating college in August of 2009, and I thought I'd share how I reflect on life. This is something I encourage everyone to do at some point, look back and think to yourself are you spending too much in some areas, and too little in others?
from August 17, 2009 (First day of work) through Dec 16, 2012 (last day of accounting calendar)
Hours working: 7,656
Hours Volunteering: 1,743
(volunteering includes multiple activities, but 95% of which is FIRST related)
Feel free to add a caption to what the heck I was doing with my life during the 3 months I didn't do anything to benefit the community.