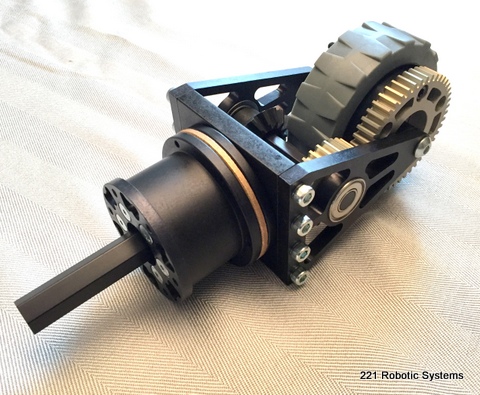 New for 2016 an update to our Revolution Co-axial Crab/Swerve Module.
To reduce weight we shortened the steering column and changed the propulsion input shaft to be 1/2" hex.
This is the same great module that has been popular with many teams and has seen some serious battle…including a trip to Einstein…just better!!
We are proud to say that we've been providing FRC teams with high quality components mechanical assemblies, robot controllers and support since 2008!
Good luck teams.