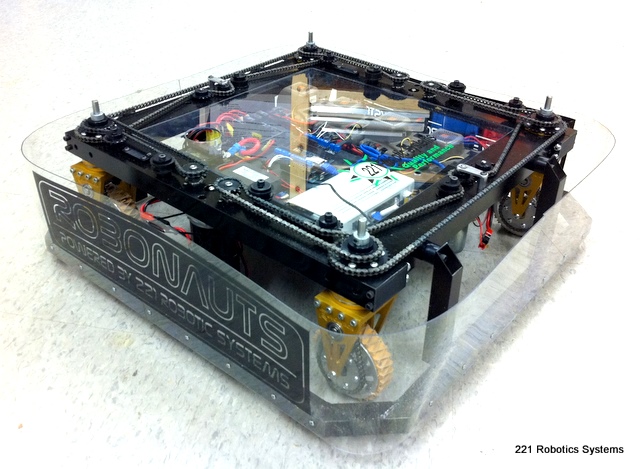 Our newest demonstration robot.
The bot features our Revolution swerve module, a custom frame and high quality Andymark.biz components throughout.
The unit is powered by two 2.5" CIM motors. Steering is handled by a Globe motor on each end. US Digital MA3 encoders provide steering feedback.
The controls are handled by a custom open source wifi system with Arduino boards on both the robot and operator interface.