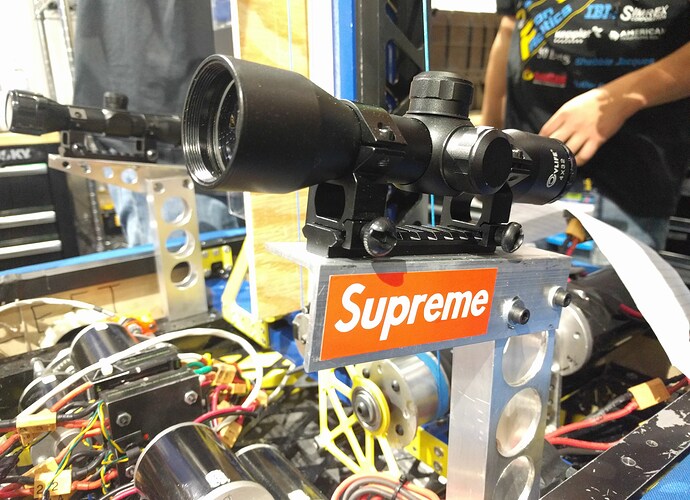 Lots of people at Houston showed interest in this feature, so I'm uploading a picture of it to the gallery.
To align during autonomous, we used a 4x rifle scope mounted to a Picatinny rail bolted to a bracket on the drivetrain. The drivetream would sight to the corner of the scale to get a consistent starting orientation of the robot. We found that fields can vary quite a bit in the location of all the arena elements, and the walls are never square, so this let us get rid of all of that noise and line up to the thing we actually wanted to score on.
We used two scopes for redundancy at Houston, but they could potentially be oriented to give us different targets from different starting locations.