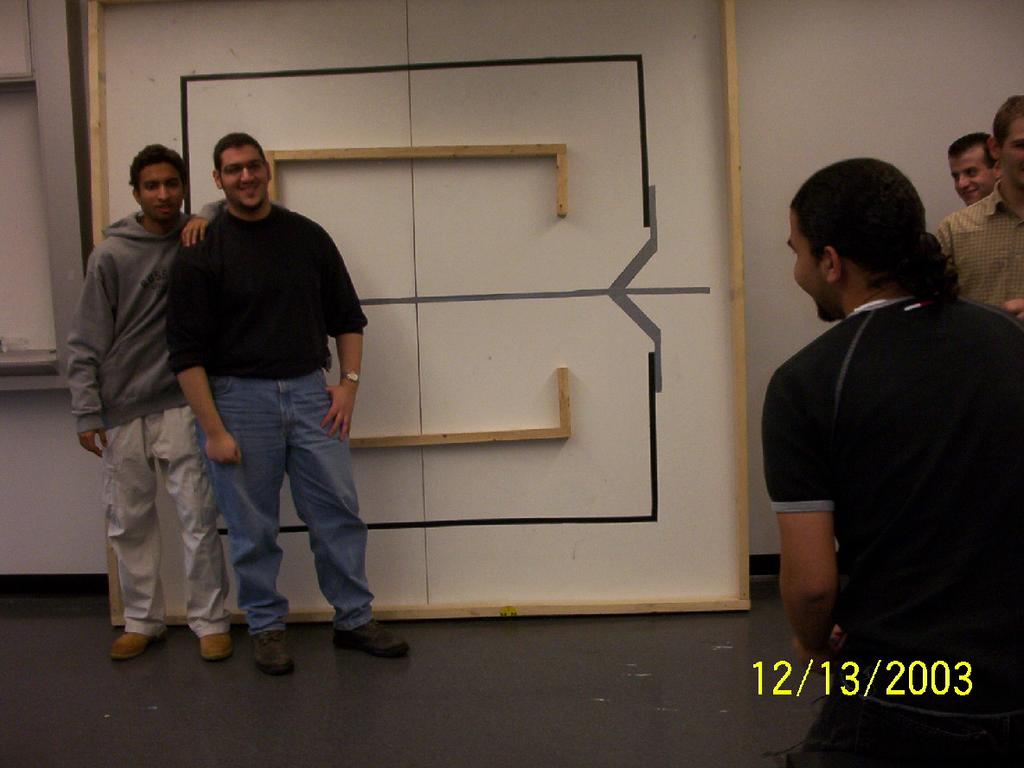 As the 2005 FIRST season approaches, FIRST regional planning committees are working hard to plan out the new season.
While reviewing last year NYCFIRST events and documents, I came across pictures of our Robovation Workshop (aka EDUbots). The workshop was held over an 8 weekend period during last Fall semester.
This is a picture of the game field for the competition. The whole workshop was given by the PolyBOTs of Polytechnic University (which includes me). 12 NYC school participated.