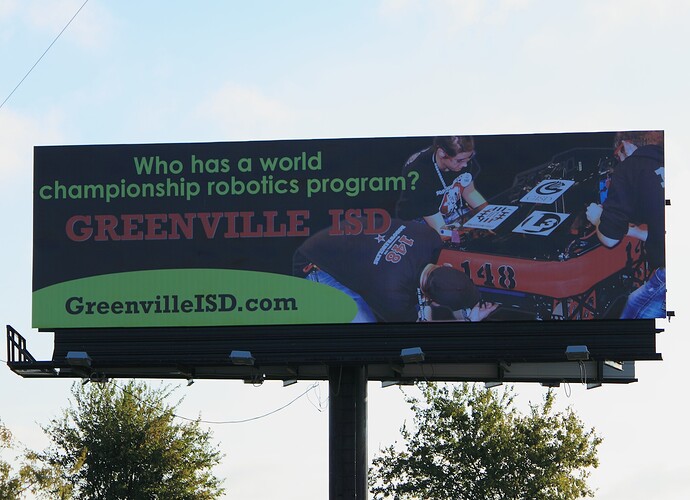 This billboard is part of a marketing campaign by the Greenville ISD to showcase the opportunities their district has to offer and try to draw new students into the district's STEM Academy. They will be switching out the specific featured program every few months.
I was told about this billboard in advance by GISD Superintendant (and good friend of the Robowranglers) Don Jefferies, who mentioned "Of course we're going to put our best foot forward to start things off." His support of the Robowrangler robotics team has been absolutely incredible and is a perfect example of the awesome backing our team has received from the school district, and the entire Greenville community.
I can't say enough how much I love being a part of this team, and of this community!