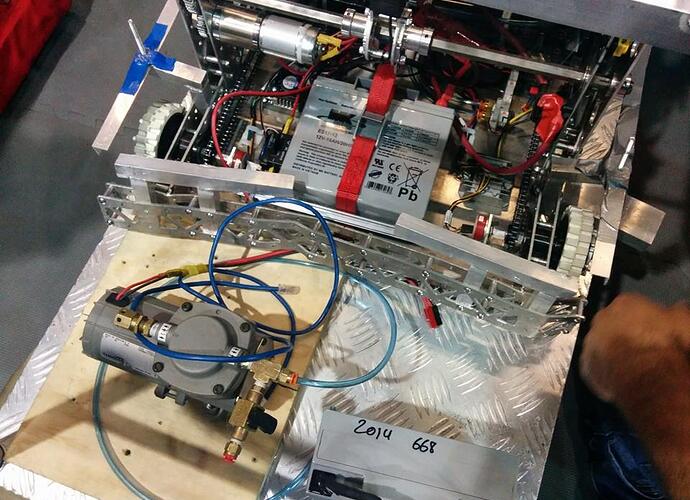 That front rail was completely behind and below our bumpers.
It also used to be straight.
In case anyone else needed evidence of how brutal matches can get, I'd think this picture serves as a good example.
On the bright side, the damage didn't affect performance, and we were able to replace it rapidly. Other teams and volunteers seemed to get a laugh out of our new pit trophy as well.