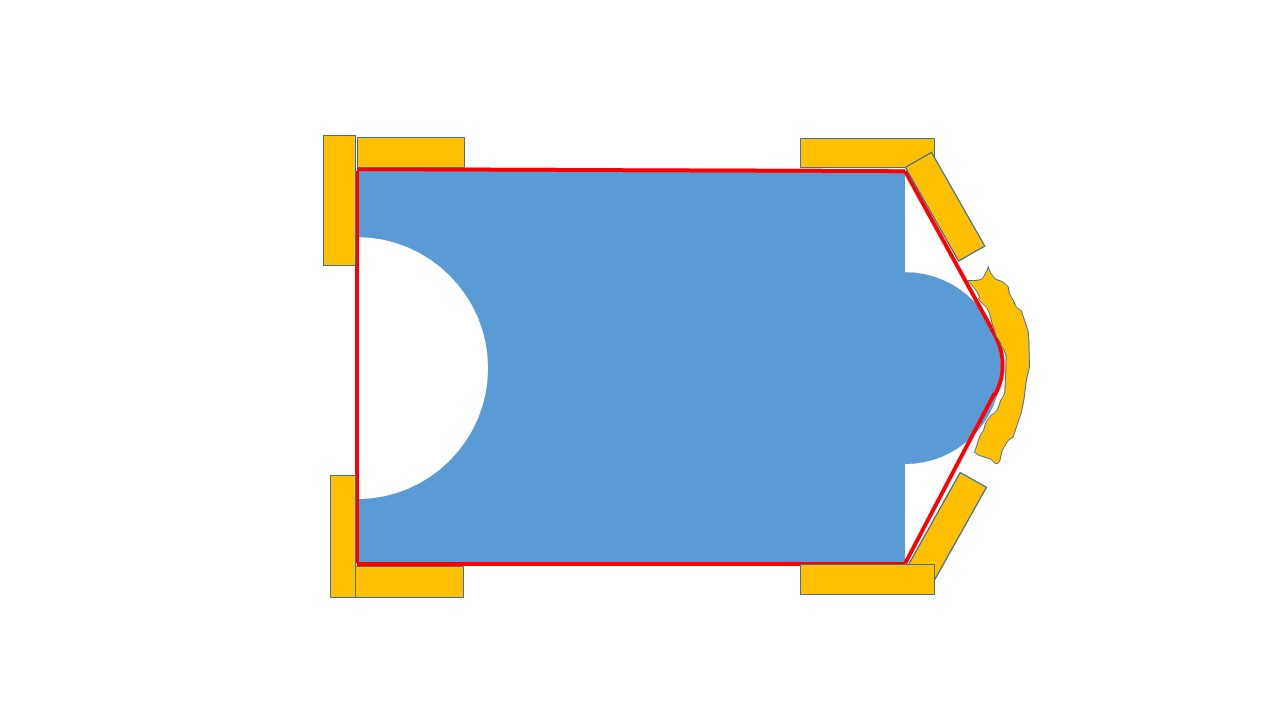 I figured I'd (try to) clear up the Frame Perimeter for teams.
Blue: The robot
Red line: Frame Perimeter
Yellow: Bumpers. They are intended to show where bumpers would go; however, they should be considered illegal due to lack of supported ends. A smaller cutout and some superstructure hanging down might fix those problems, though.
This is not intended to represent any robot at all, let alone my team's.