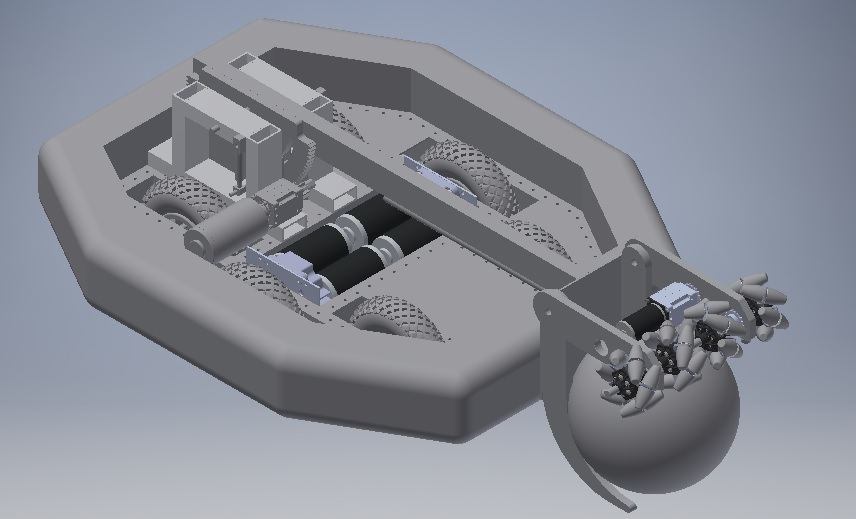 We're by no means CAD masters here at 4901, but we still use CAD to do a lot of our design and geometry work. Here's a sneak preview of the robot we're building this season with the Garnet Squadron! Preliminary named Sandstorm SS 3.
Inspiration drawn from 179, 180/1986, 254/118, 1114, and 1102's past robots can be seen if you've studied as hard as we have.
Looking forward to being the first one's on the field this year in week 0.5 at Palmetto, and then Orlando after that.