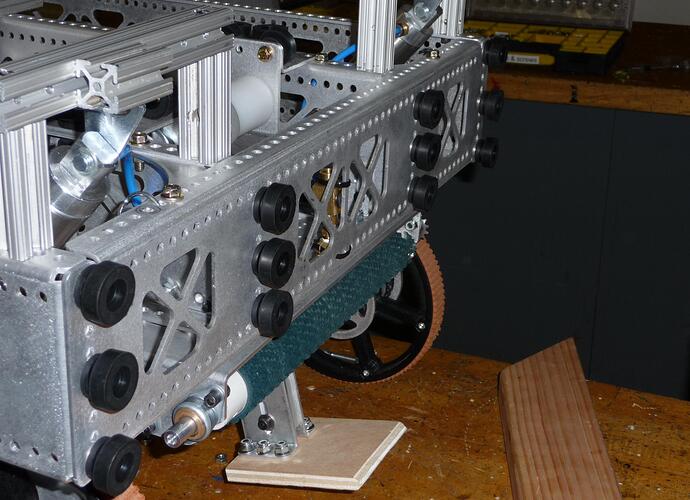 Hi,
I am a mentor on a second year team from Oshkosh, WI.
My students have designed our bumpers on our robot, and I think they have done a great job!
I partially skimmed the rules in chapter 6 of the manual and it reads that the bumpers only need to be fully supported by our frame.
I know they have to be red and blue, we are planning on spray painting the rubber before competition.
The only thing that confuses me, is that I don't seem to be able to put our team numbers on these bumbers… should I use bigger pieces of rubber instead?
Any feedback would be appreciated!
Thanks to Mr. Karmen, and Mr. Woodie, and that weird NASA guy ( I think he was wearing a pimp costume) I saw in the kickoff for all the hard work they do to support this Varsity Sport of the mind!