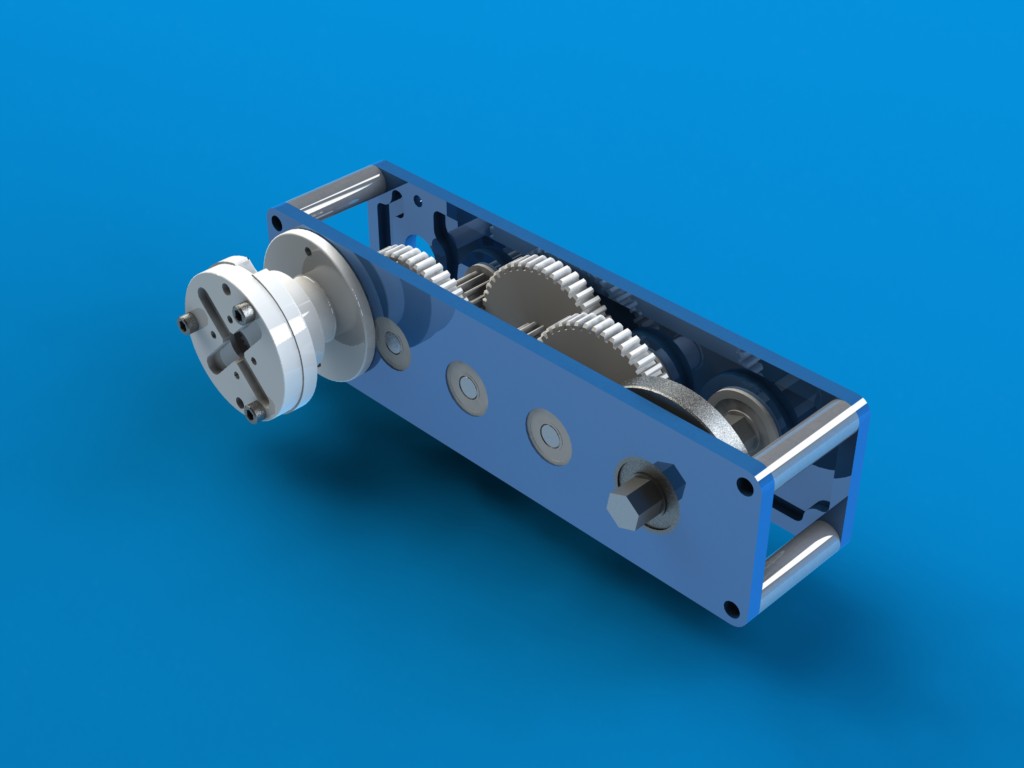 Here's a model of a Fisher Price gearbox I designed today for use with a potential arm design. It uses two sets of Toughbox gears and the CIMple Box gears in order to save as much money as possible. Right now the gearbox with motor weighs just under 5 pounds.
With the Planetary the box has a 780:1 reduction. With a 16:54 sprocket reduction that raises the ratio to 2633:1. That should be enough to drive an arm with 7 lb load at a comfortable 45 degrees per second.
This box is relatively easy to machine, especially if you take out the pocketing (though that brings the box closer to 6 pounds). Combine that with the recycled gears and recycled AM Planetary, and the only cost to Shaker would be the small amount of 1/4" plate and 3/8" hex stock, which is really nothing compared to an unreliable set of Banebots gearboxes with multiple extra large sprocket reductions. The weight isn't the best, but those gears could be cheesed to bring the box to 4 pounds if we're desperate.