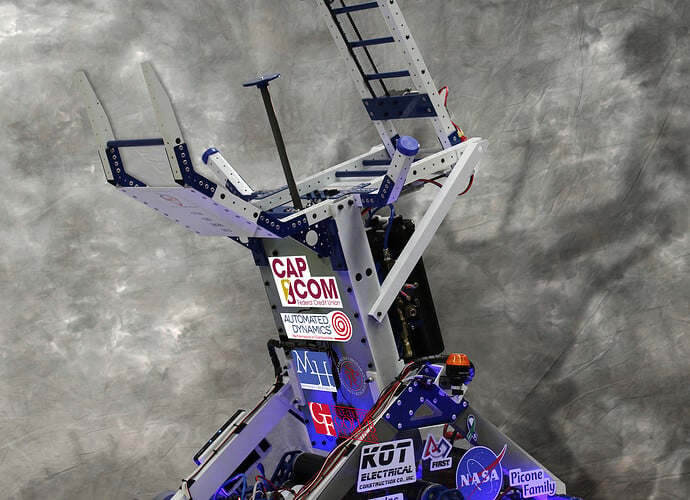 FRC 2791 Shaker Robotics is proud to present our 2014 robot, Raptor SS.
A truss specialist, this robot is designed for optimal ball pickup anywhere in front of the robot and to shoot controllable truss shots for easy catching. It also can shoot into the high goal and catch decently.
Description in thread.
Link to short video (longer one coming soon): http://www.youtube.com/watch?v=X3i2pFoGd84