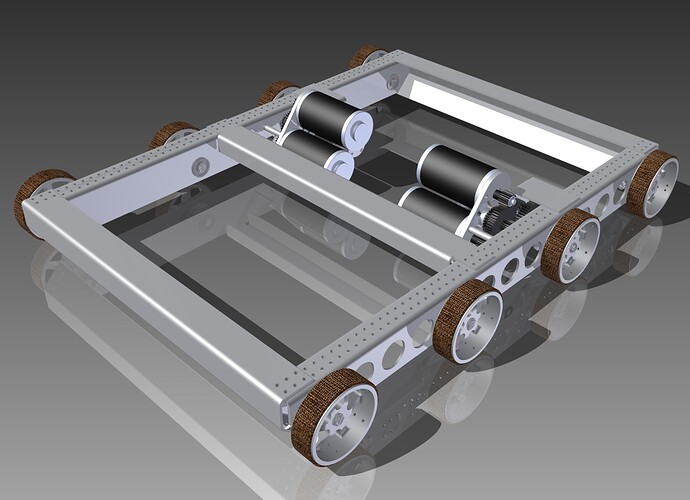 This is the first iteration of a sheet metal chassis.
All aluminum is 1/8".
It's 30x24".
Weighs 25.2 pounds
Older 4" AM Performance wheels.
Shifting transmissions geared for 13.8/5.2 FPS.
All chain is ran inside of the side rails.
The side rails have an open bottom.
The side rails are composed of 2 halves, allowing for easy removal of the sprockets without removing the transmission.
It still needs some work like adding a belly pan etc.