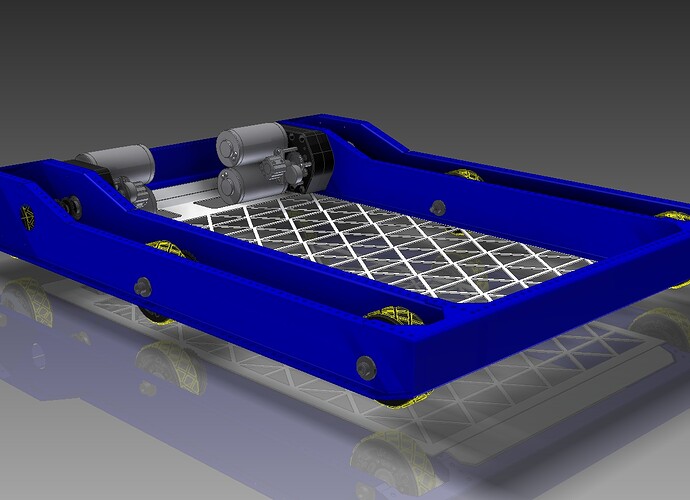 Messing around some more. This uses VexPro parts for all of the power transmission – Ball Shifter, 4" Traction Wheels and Tires, Sprockets, Versahubs, etc.
Sheet metal is all .060" with chamfered ends for added ground clearance.
You can't really see it in this image, but the end wheelsets are on sliding brackets for chain tensioning.