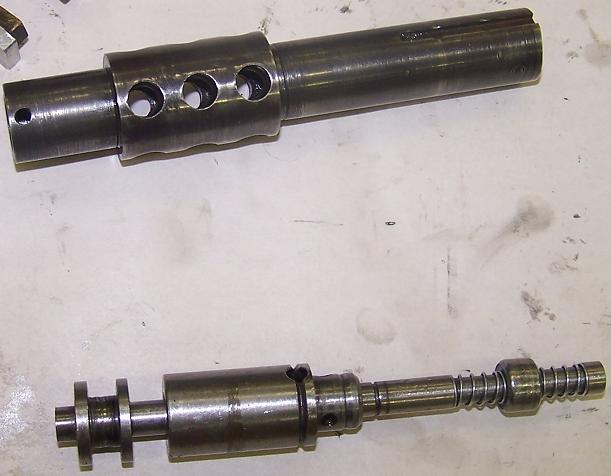 Here is the two main pieces of the shifting shaft. The top shaft is the output shaft.
The bottom contraption is used to push the ball bearings into the gear cut outs.
The springs are there to prevent the shifting device from forcing the ball brearings into the gear when the slots are not aligned.