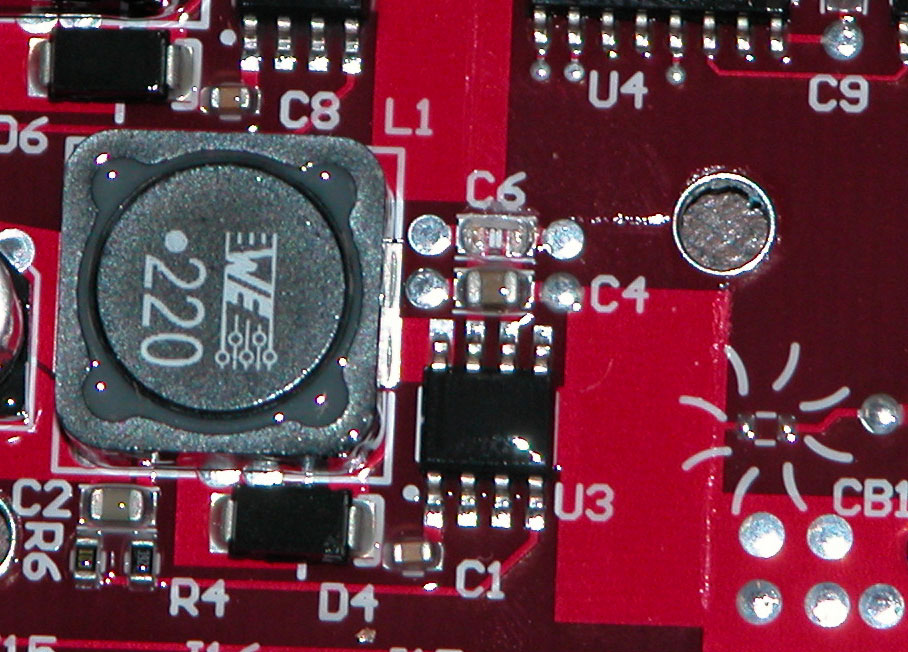 Team 237 is on it's 3rd sidecar. We found a problem was found with the digital side car capacitor (C6) wave-flow process. We found that C6, which appear to be a capacitor connected to the relay contacts of L1, was not properly soldered to the printed wiring board surface mount solder pads. This problem was noted on all three digital side cars that we examined.
Two cards that we examined found that C6 was loose and floating around on the card, causing a possible short circuit on one card.

Capacitor C6 was loose due to cold solder joints on one card and when touched broke free and detached from the solder pads. A closer examination showed that the C6 solder pads were shorted together with solder with capacitor C6 sitting on top of the short.