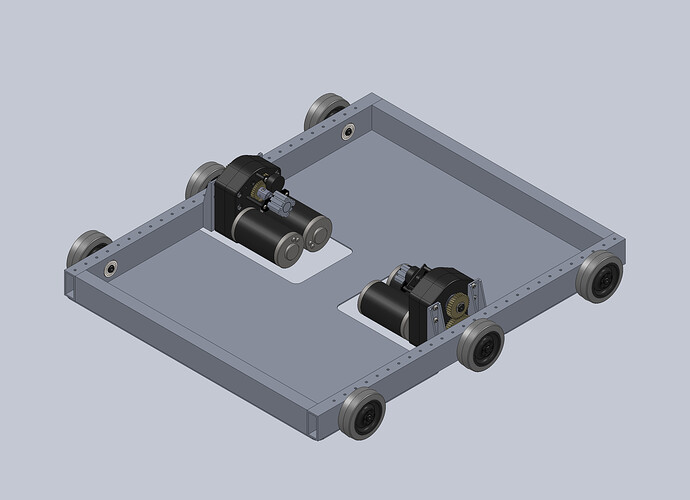 I've been playing around with 221's SimpleTube concept. Here's my first concept of a simple WCD drivetrain running the chains inside the tubes.
Specs:
2-CIM ball shifters on 3.5" colsons
Outer wheels modified to have a slightly smaller diameter.
6/15 fps
221's custom sprockets for in-tube chain.
~35lbs as shown
Welded chassis with riveted .090" belly pan.
Wheel base can be changed as long as the C-C distance is adjusted for proper

25

chain tension.