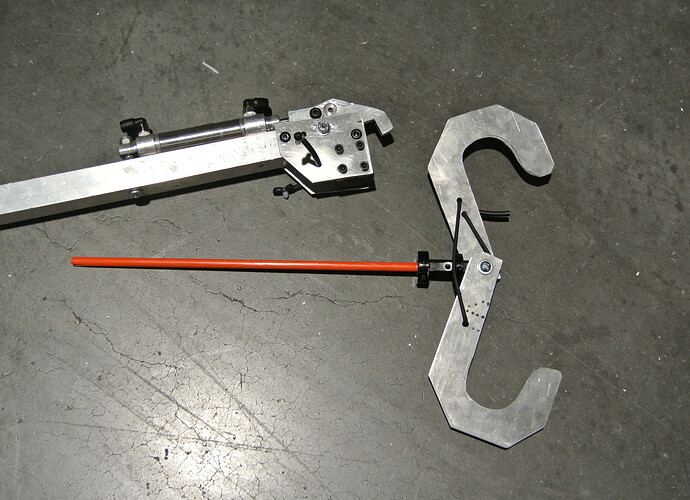 This is the simple hook delivery system we built to allow our robot to scale the tower for Stronghold. The grappling hook is launched through a guiding hole in a piece of plastic (delrin, UHMW plastic, wood? whatever has low friction). The orange shaft is a piece of construction site fiberglass pole that you can get from home depot. A small piece of latex or rubber bands is used to propel it upward like a crossbow, and a pneumatic cylinder holds it in place.
We built our scaling mechanism over the course of friday and saturday morning at AZ North after the pit team ran out of stuff to work on. All of the materials can likely be found throughout the pits at a typical regional (at least, they were at our regional, that's why we built it like this!)
Total weight of the components pictured is under 2 lbs.