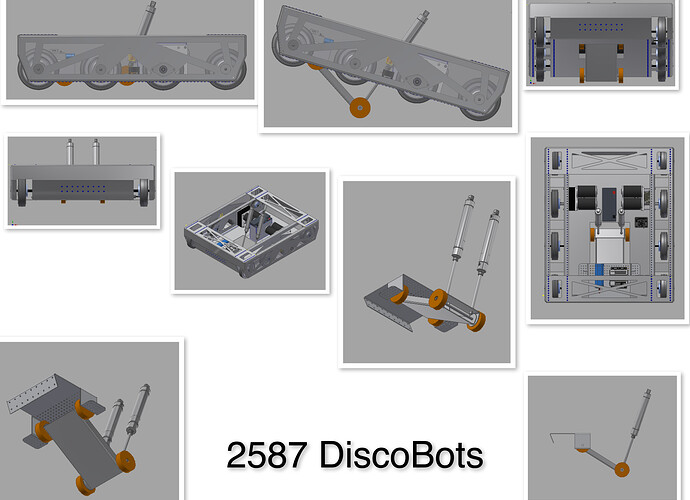 Download the full res image so you can zoom in on the individual components.
https://docs.google.com/open?id=0BzBrFVXr3ro9V3VqbXQ4QlVmZDg
Smog is our working title. Smog will be our demo robot. It is designed to drive up curbs and pop wheelies for fun. Wheelie mechanism is inspired by that on 111's 2012 bot. In the spirit of Disco, Smog will have built in speakers, tons of LEDs, Lasers, and an integrated fog machine. We might even add a mount for a projector for portable movie night.
0.09" Aluminum Sheet metal.
8x6inch wheels. Debating between colsons and pneumatics.
Supershifters.
We intend to build this by the end of summer. We are developing a kickstarter campaign to fund it. Hopefully that will be released soon.
This is by first real sheet metal drivetrain. Please let me know what you think.
-Nick