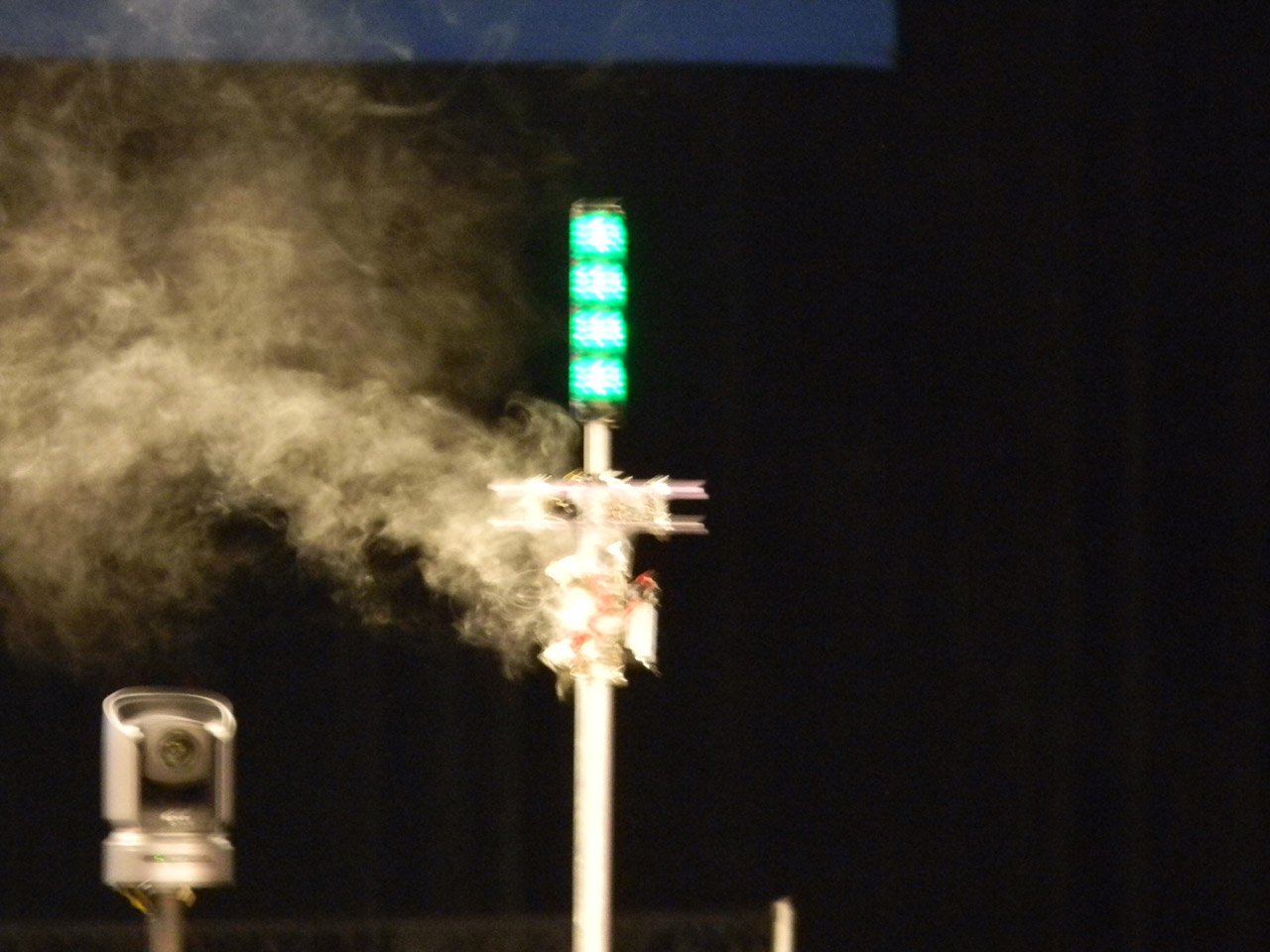 The last match of the day on Friday at GSR was a replay of Match
#

11
between 69, 166, 126 and 3566, 78, 1519. In the original match,
#3566
never moved due to field issues (Red
#

1
was dead in matches 8-11), and 69, 166, 126 won by a score of 66-49. In the end-of-day replay, 3566, 78, 1519 won by a score of 90-34, highlighted by many tubes scored by 78 and successful minibot ascents by 1519 and 3566.
However, the "off" switch for 1519's minibot didn't get activated at the top of the tower (the lexan mounting bracket broke from the impact of hitting the trigger plate)! As a result, the thermal protection circuit board in the Tetrix thermal protection wire went up in smoke!
It was amazing how the smoke could be smelled throughout the entire Verizon Wireless Arena…
Photo credit to Team 61 and Cindy Prescott.
PS: We had (and still have) spares for everything on the minibot – it was operating again for the next match.