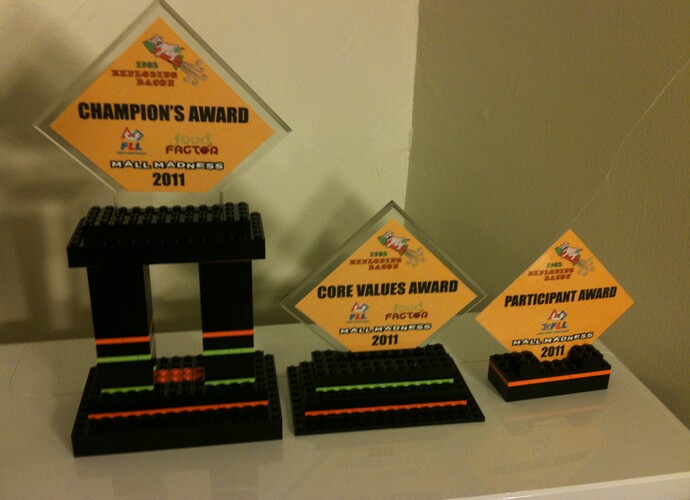 We designed three different style awards for 1902's LEGO event this past weekend. We sent a total of 1 large Champions award, 7 smaller various awards, and two cute JFLL participant awards.
I hope you guys enjoyed them all!
We are also willing to make more for any other FLL/JFLL league competitions, contact us for details!
www.TwoPencilDesigns.com
www.Facebook.com/TwoPencilDesigns
Alex@TwoPencilDesigns.com