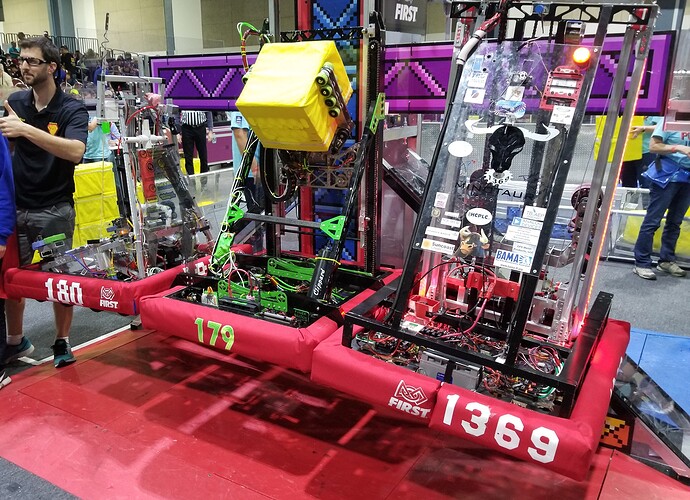 Final Climb of the South Florida regional 2018. We have been lucky enough to end both our regional this year with a triple lift and this was a great way to put an exclamation point on our regional season.
This almost didn't happen as we had an encoder wire fail on the second stage of our elevator during pre-match checks before semi finals. It took all of semis to troubleshoot and resolve the issue causing us to not be able to manipulate cubes for those matches but our alliance partners pulled through for us and we were fully functional for the finals. Huge thanks to 180 and 1369 for pulling out those tough matches.
Looking forward to making some more improvements and seeing everyone in Huston!