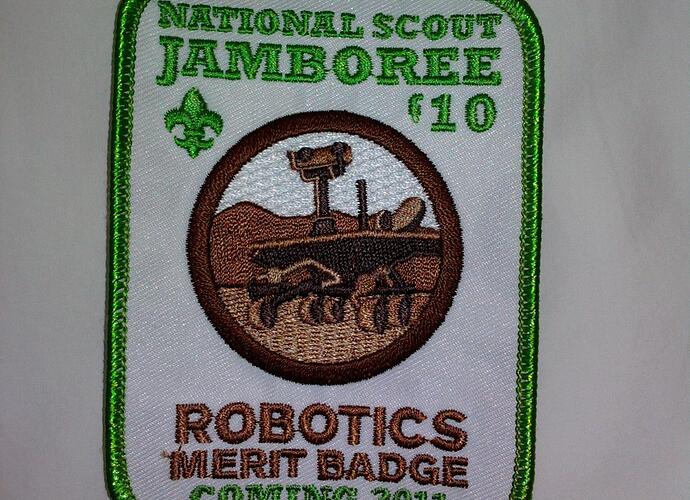 This souvenir patch was distributed on the Merit Badge Midway of the 2010 Boy Scouts of America Nataion Jamboree. I got mine from the Vex/REC folks who were there at the Jamboree introducing thousands of Scouts to the fun of mid-sized Robots and the associated competitions.
Happy 100th Birthday BSA!
FYI: This isn't the Robotics Merit Badge - I don't know what that badge will look like.